| REDEMPTION no. 5 | 5 x 7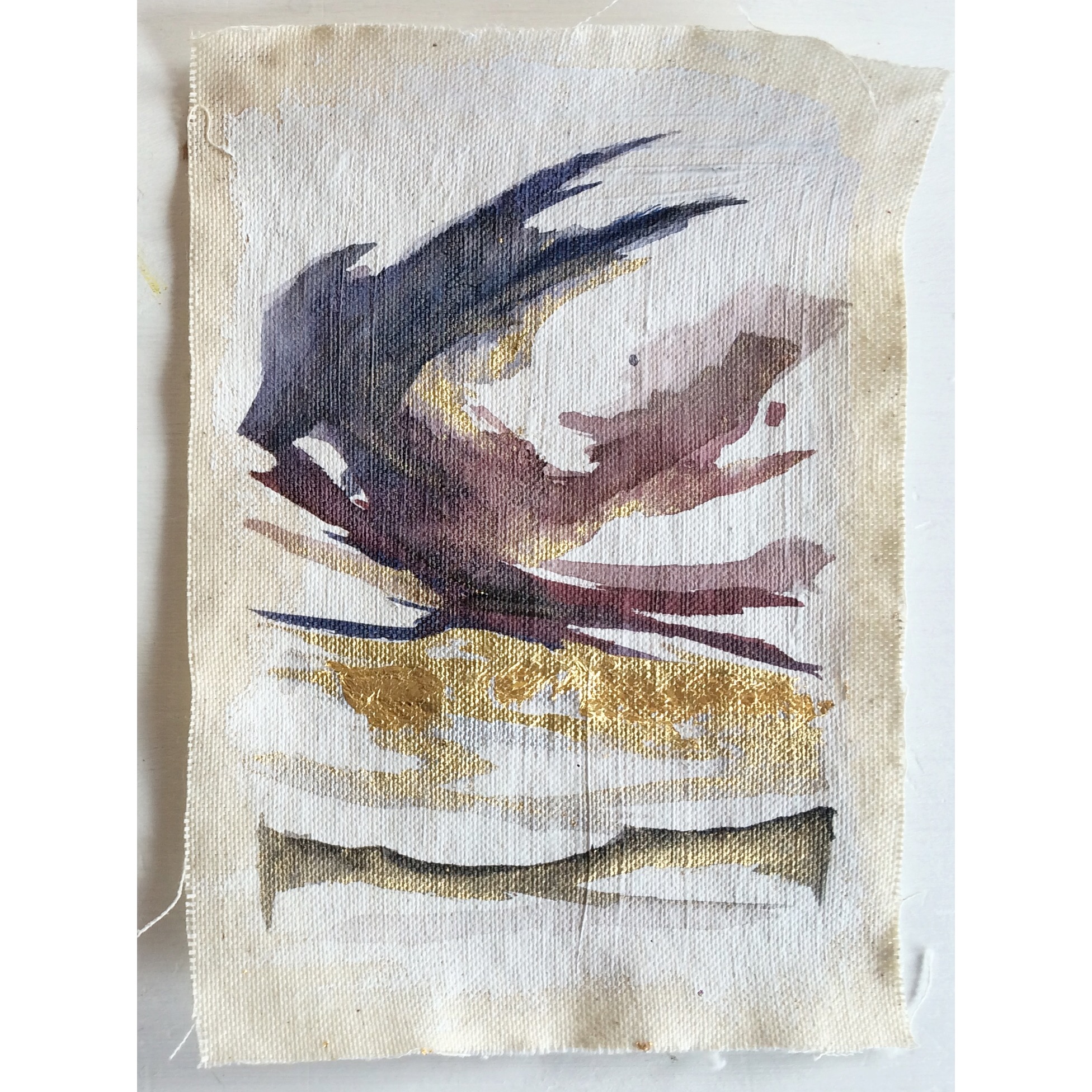 | REDEMPTION no. 5 | 5 x 7
Raw edges, exposed unstretched canvas, layers of pigment, and ALL the gold. These pieces to me are more sculptural than only two-dimensional.
This collection of #deconstructedhorizons are each painted on pieces of 5" x 7" unstretched canvas, using watercolor, Roussillon pigments, and 24k gold leaf.
If selecting the framed option, the piece of canvas will be mounted on a foundation of canvas, in a deep 9" x 9" frame of driftwood. The frame is free of glazing (no glass) in order to let the piece breathe and capture the full range of texture and depth.
If selecting the unframed option, this piece will be shipped unmounted in a protective, flat mailer.
sold out